Unit Heaters – Warm Air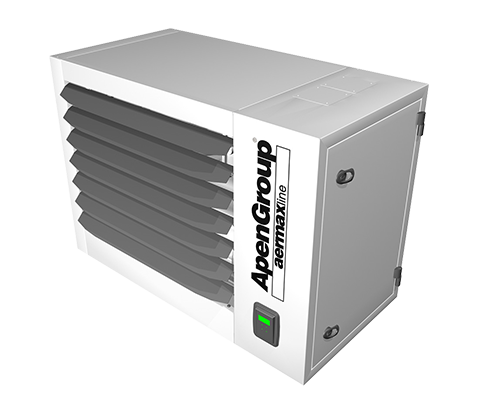 Apens extensive research and development has resulted in a technically advanced range of unit heaters that delivers the highest possible standards of energy efficiency and performance.
The comprehensive range provides end users, consulting engineers and installation contractors with the optimum unit heater solution whatever the application.
Cabinet Heaters
Apen offers a full range of floor standing cabinet heaters in a number of variants:
with atmospheric burner or forced air burner, gas or oil firedfloor standing versions or alternatively horizontal versionsinternal or external installations
free blowing applications or connection to ductwork
Cabinet heaters are suitable for production halls, workshops, warehouses, greenhouses and other industrial or commercial premises.